Are you looking for a low cost yet durable driveway paving material in Dublin? We've got exactly what you are looking for – tarmac.
In Dublin and all across Ireland, tarmacadam is a popular paving solution for driveways, parking areas and roads. It is widely used not just in urban zones but also rural areas. 
If you are planning to install a driveway or repave your existing one, consider using tarmac. With its numerous advantages, you won't go wrong in choosing this material for your driveway.
Why Tarmac Driveways Are Best for Dublin Properties
Weather-Resistant 
Tarmac driveways can withstand any type of weather. It is not vulnerable to heat, water, snow or ice.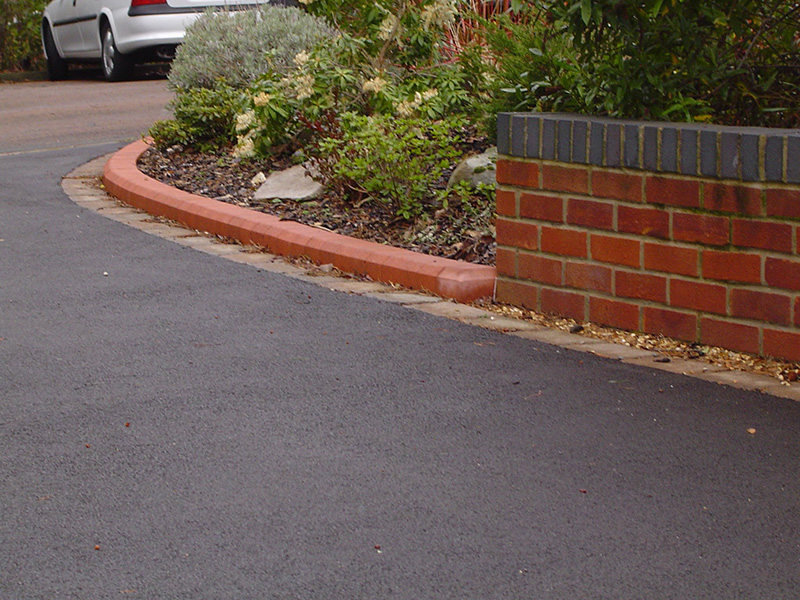 Durable 
Tarmac driveways last for several years. Since they are weather resistant, they are not prone to any physical damage. They also hold up well to heavy traffic and large vehicles which is why they are used for parking areas and roads.
Affordable 
Tarmac is an affordable material, so choosing it for your Dublin property is going to significantly lower your overall cost. Its cost is much more manageable as compared to other options like concrete or block paving. This material is an economical choice, especially if you have a large driveway.
Easy Installation 
Depending on the size and condition of your driveway, the installation can be completed in a day. One reason for this is that laying it does not entail a complicated pre-work process unlike other materials.
Shorter Downtime
The quick installation means shorter downtime for you. It just takes 2 to 3 days for the material to dry before you can use it. This is significantly a shorter waiting time as compared to concrete which requires at least a week of drying time.
Minimal Maintenance Work
Tarmac driveways are not only easy to install and durable, but they are also low maintenance. You or your contractor can fix damages or dents with the right polish. For more severe damages, you can opt to patch it with another layer of tarmac placed on top of the existing one.
Tarmac

Driveways Dublin

With so many years of experience in the business, our company is your
source for the highest quality driveway paving service.
About

Our Company – Driveway Contractors
Trusted Contractors for Tarmac Driveways in Dublin
Tarmac driveways are undeniably cost-effective and bound to last many years provided that they are installed properly.
When it comes to top-notch driveway installation in Dublin, choose Kildare Tarmac & Asphalt company. We are one of the preferred tarmac contractors in Dublin.
With over 30 years of experience, our company has a proven track record of installing high-quality tarmac drives. 
We have a team of pavers who are knowledgeable and experienced in installing tarmac driveways in residential and commercial properties. Highly professional, our team installs drives that exude excellent workmanship. 
At Kildare Tarmac & Asphalt, your satisfaction is our topmost priority. You can count on us to deliver a driveway that is completed to a high standard. You can also expect first-rate service from start to end with projects completed on time and within budget.
Planning to have a tarmac driveway installed? Let our experienced tarmac specialists do the job. Please feel free to contact us by phone on 045 896 261 / 00353 87 257 0867 to learn more about our services.
Client

Testimonials
Thanks John for the final outcome of the paving in front of our house here in Courtlands. I must congratulate you and your team who worked so hard and efficiently in carrying out the work with such diligence. Always courteous, clean and tidy workmanship, open and honest advice was always available. The design and colour scheme are very effective. Many of our neighbours have paused to admire the paving when passing. John and his team were very professional and paid great attention to detail leaving the workplace so perfect. I have nothing but the highest of praise for John and his team. The outcome was very good value for money. I have no hesitation in recommending John. I would certainly be calling this company again if and when a similar job requires attention. Wishing you every success into the future. You deserve the best.
Sister Bridget Anne O'Connor
Nuns Sisters of Mercy, Walnut Ave, Dublin 9, T. 086 875 3991
John and his team from Kildare Tarmac and Asphalt recently carried out work for us cleaning and re-sealing our driveway. We are delighted with the finished job and all work was carried out efficiently and to a high standard. The price for the high standard of work carried out was very competitive. We would have no hesitation in recommending Kildare Tarmac and Asphalt and would certainly use them again in the future.
Sandra Harold
Tipper Road, Naas, T. 087 369 9864
10 years ago I engaged John to tarmac my driveway in Dunboyne, I was so impressed by his company I had no reservations in asking him to tarmac around my house in Bagenalstown. He and his family did such a good job at such a great price I recommend him to all my friends.
Pat Leahy
Dunboyne, T. 087 255 2398
Many thanks for the excellent job you did on my driveway. Excellent workmanship and beautiful finish. Would recommend 100%. Five star ***** service !
Leslie
Kells Road, Navan, Co. Meath, T. 086 608 0149
Several years ago, we employed Kildare Tarmac & Asphalt to complete two drive ways and yard. We are as happy today with the work as we were then. Expert job, quick and clean. We have no problem recommending their expertise in this field and would use them again.
Bernadette & Gerard Gannon
Summerhill, T. 087 846 4379
Thank you so much for doing such excellent work for us in transforming our driveway and footpaths. We are delighted with the finish and colour. We reckon that your work has improved the look and value of our house. The very best of luck to you and your team with all your future endeavours.
John & Margaret O'Connor
The Gables Kill, Naas, Kildare, T. 045 877 363 or 087 205 4263
Kildare Tarmac recently carried out works on my driveway and I wish to confirm that it was a job very well done. I would have hesitation in recommending them to any potential customers.
Barry Hennerty
Laytown, Co. Meath, T. 086 829 4800
Kildare Tarmac & Asphalt, surfaced our large driveway in macadam about 8 years ago. I checked with their tarmac suppliers with whom I had previous dealings and was told that they always ordered the best of materials. The price they quoted was very competitive. John and his team did very good preparation work, which is important. They did the macadam very carefully, skilfully and quickly and fully to our satisfaction. The surface has stood the test of time with none of the defects I have seen on other macadam jobs. I have high regard for John and his team and we would certainly recommend them.
David MacGowan
Head Civil Engineer, Kells, Co. Meath, T. 046 924 0584