Outdoor structures like driveways and patios impact the overall look of your house. They even have an effect on your property's value. If these structures are well-made and in a pristine state, you can expect them to help fetch a higher amount for your house when you put it up for sale.

So, keeping these outdoor areas in good condition should be a priority. One way to do this is to seal and reseal your driveway or patio on a regular basis.
Why Seal Your Driveway or Patio
Apart from aesthetic and monetary reasons, sealing your driveway or patio has other benefits that include:
protect the surface against stains (like oil and BBQ food stains) and weathering
extend the life expectancy of your driveway or patio
keep your driveway or patio looking new and immaculate
What Surfaces Can be Sealed?
 Surfaces that can be sealed include: pattern imprinted concrete, block paving, tarmac (red, green or black), asphalt sealing, flags, stone sets, patio sets, sandstone, Indian stone, resin bound aggregate, bonded aggregate and York stone, to name a few.
How Often Should I Seal My Driveway or Patio?
This depends on several factors, such as the type of surface, the weather conditions, and how much foot traffic it gets. However, as a general rule of thumb, you should seal your driveway or patio every two to three years.
How Do You Properly Reseal Your Driveway or Patio?
 Here are the things you need to do if you plan on resealing your driveway or patio:
Clear grasses that worked their way through cracks. Also, cut those along the edges of the driveway or patio. Then, blow away the clippings.
Get rid of dirt, grease and stains. The surface needs to be very clean for the sealant to stick well. You may use a pressure washer and degreaser for this task. Meanwhile, spot clean oil and gas stains using a specialised cleanser and a brush. For stubborn or hard-to-remove stains, a stain-blocking primer may work best.
Repair small cracks using a filler or crack sealer. For potholes or bigger cracks, repatching may be necessary.
Apply the sealant. It is recommended that you start at the borders using a paintbrush. Next, apply the sealant to the field – the area or surface within the border. Do this by pouring the sealer right out of the bucket onto a small section of the driveway or patio. Spread it using a squeegee or broom.
Let the sealer dry completely before using the driveway or patio. You may check the manufacturer's recommended drying time.
Resealing your driveway or patio may seem easy. This may cause you to think that doing it yourself is a good idea. But you have to realise that just because you know what to do, it does not mean that you'd be able to execute the steps properly.
You need to apply the sealant the right way to ensure that it lasts as long as it should. To do this, you need to use high-quality materials and the proper tools. You also have to employ tried-and-tested techniques.
Suffice to say, resealing your driveway or patio properly is a challenging task. To avoid wasting time and money, it is best to enlist the services of a sealing specialist. By entrusting this task to experts, you can be certain that your driveway or patio is protected, looks fresh and lasts longer because the sealant was applied the right way.
When choosing a company that provides driveway or patio sealing services, choose a trusted one like Kildare Tarmac and Asphalt. We have over 30 years of experience in the industry, and we're proud to offer our services to homeowners and businesses alike.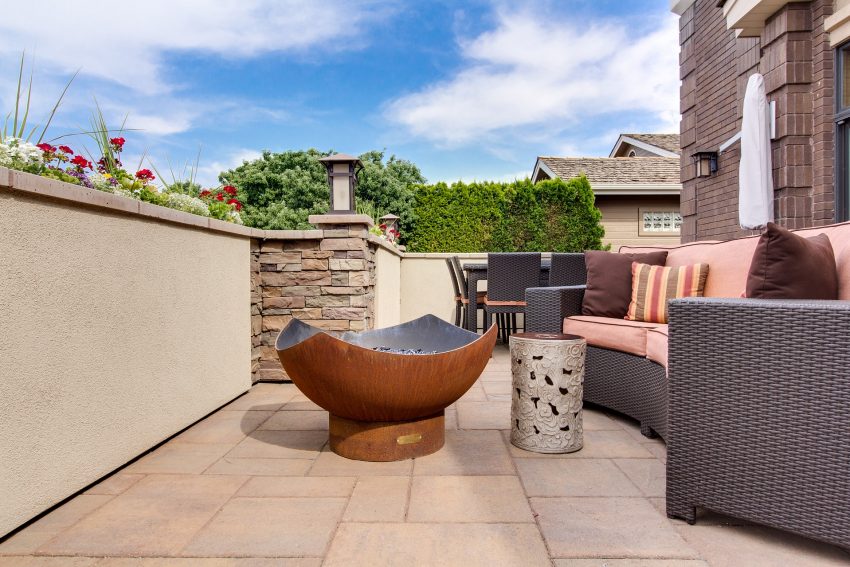 What Should I Expect from a Sealing Specialist in Ireland?
When you book professionals to seal your driveway or patio, the first thing they will do is assess the surface condition. This helps them determine if resealing will do the trick or if installing a new driveway or patio is better. The assessment also enables them to identify areas that need special attention and determine how much work the project requires.
If you hire a trusted sealing specialist, you can expect them to use high-quality products and observe the industry-recommended resealing process. You can also trust them to finish the project on time and still deliver high-quality output.
How Does the Sealing Process Work?
Your chosen specialist will clean the driveway or patio using a high-pressure washer before applying the sealant. Next, they will wait for the sealant to completely dry, which typically takes around 24 hours. Once it has dried, they will remove excess sealant and leave your driveway or patio looking good as new!
How to Care for a Sealed Driveway or Patio
Once your driveway or patio has been resealed, it's essential to care for it properly to ensure that it lasts long. Here are a few tips on how to maintain a sealed driveway or patio:
Sweep up any debris such as leaves and twigs regularly.
If you spill anything on the driveway or patio, clean it up immediately using a wet cloth.
Avoid parking on the driveway or patio if possible.
If the driveway or patio becomes dirty, clean it with a hose and soapy water.
Use a hose instead of a pressure washer to avoid damaging the sealant.
If you follow these simple maintenance tips, your driveway or patio will look neat and new for years to come!
Is it time to reseal your driveway or patio? Searching for a specialist in driveway cleaning & sealing services in Kildare? Then, look no further than us! We offer a wide range of services that will suit your needs. Call us today on 087 257 0867 or email us at kildaretarmac@gmail.com to find out more!